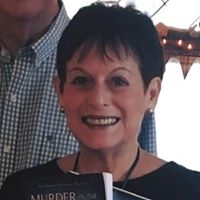 Karen Shughart
Historical Mysteries, Thrillers, Suspense, Mysteries
I entered the world of fiction writing late in life; in fact my first book of the Edmund DeCleryk Mystery series wasn't published until I was 71. Prior to that I worked as a non-profit executive, editor, publicist, journalist and teacher. I also spent many years as a volunteer-leader with non-profit organizations.
Video
Karen Shughart cooks shrimp, Feta cheese and tomatoes
By failing to prepare, you are preparing to fail.
Benjamin Franklin